Get the best out of Gmail for Vacation.
In light of the announcement made by the government which gives the green light to RMCO and CMCO states for tourism travel, many of us are positive that it's the starting of the holiday season! Though this year will be a rather different year for most of us, we deserve some time off and a break from the challenging year to prepare ourselves for a whole new year to begin!
While you enjoy your well-entitled break by having some me-time or spend quality time with your family and friends, chances are you'll be away from work and your Gmail. This article is here to provide you with some tips and tricks for you to leave work for your holiday with peace of mind.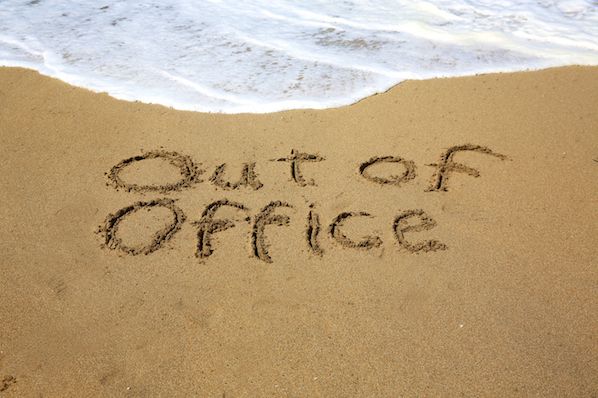 Out of office or vacation reply
If you happen to be away from your Gmail account, like on a stay-cation or somewhere without access to the Internet, it is good to have a vacation responder set up for your email. This vacation responder automatically notify people that you won't be able to get back to them right away. When a sender sends you an email, they will receive an instant email response containing what you have written in your vacation auto reply.
Turn your vacation reply on or off
To set up your vacation reply, follow these easy steps:
Open Gmail on your computer
At the top right, click on Settings > See All Settings
Scroll down to the "Vacation responder" section
Select Vacation responder "On"
Fill in the date range, subject and craft your away message
Under your message, check the box if you want your contacts to see your vacation reply
When done, click on "Save Changes" at the bottom of the page
Note: If you have Gmail signature on, it will be shown at the bottom of your vacation response instead!
Turn off your vacation reply
When your vacation reply is on, you'll see a banner across the top of your inbox that shows the subject of your vacation response. To turn off your vacation response, click 'End Now' when your vacation reply is sent. If your vacation reply starts at 12:00 AM on the start date, then it will end at 11:59 PM on the end date, unless you end it earlier.
In most cases, your vacation response is only sent to people the first time they message you. Here are the times someone may see your vacation response more than once:
If the same person contacts you again after four days and your vacation reply is still on, they'll see your vacation response again.
Your vacation response starts over each time you edit it. If someone gets your initial vacation response, then emails you again after you've edited your response, they'll see your new response.
If you use Gmail through your work, school, or other organization, you can choose whether your response is sent to everyone or only people in your organization.
Note: Messages sent to your spam folder and messages addressed to a mailing list you subscribe to won't get your vacation response.
4. Find out office status
You can also find the out-of-office statuses in Gmail. If someone is away from the office, Gmail shows their out-of-office status when you compose an email to them. You can still send the email, but they might not reply until they return. If you have Chat enabled in Gmail, you will also see their out-of-office status when you send a direct message. If someone doesn't have permission to view your out-of-office event, Gmail won't show you're out of the office.
5. Share your out of office status
To show others that you're out of the office, share your calendar and create an out-of-office event. The event needs to span all day or extend past your working hours.
With all these set up, you can now enjoy your well-deserved holiday!
Like our articles? Check out more of our work here: Go Green with Google Workspace