By Kirill Tropin; Geographic Expansion Product Manager
The Asia Pacific market is important for Google Cloud, and we are making long-term investments to support our growing business there. In just the past 18 months, we have expanded the number of GCP regions in APAC from three to six. With each additional region, we deliver lower latency to our customers and bring our technical innovations even closer to where they do business. Today, we're thrilled to announce more progress: our sixth APAC region opened today in Hong Kong, with another coming to Jakarta, Indonesia in 2020.
A cloud made for Hong Kong
Our Hong Kong region is officially open for business. This new region—our eighteenth overall—will give both local and large multinational companies doing business in Hong Kong and Southeast Asia faster access to their data and applications.
In a recent whitepaper published by Google Hong Kong, 54% of respondents based in Hong Kong indicated that they are planning to launch a cloud computing initiative, an increase of 13% from 2017. The Hong Kong GCP region (Asia-east2) is designed to support our flourishing customer base in the area. It has three availability zones, enabling customers to distribute their workloads and storage to run at higher availability. Hybrid cloud customers can seamlessly integrate new and existing deployments with help from our regional partner ecosystem, and via two dedicated interconnect points of presence.
Made for speed
The launch of the Hong Kong region brings speedier access to GCP products and services for organizations doing business in the area. Hosting applications in the new region can improve latency for end-users in Hong Kong by up to 14ms. Customers in Vietnam and the Philippines will also benefit from a 25-30% improvement in latency. Visit www.gcping.com to see how quickly you can access the Hong Kong region from wherever you happen to be.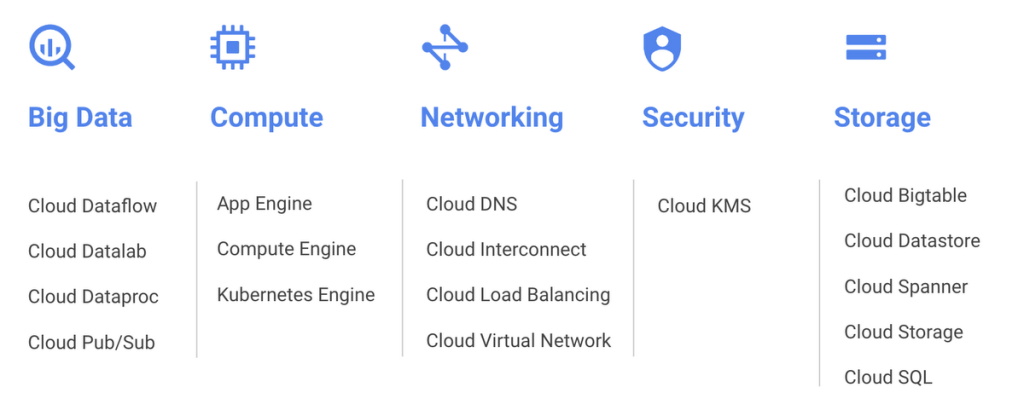 Services that are presently not available within the Hong Kong region can still be utilized via the Google Network and can be combined with other GCP services deployed around the world. For detailed information about our data storage capabilities, see our Service Specific Terms.
Next up in APAC: Jakarta
Last month, we announced a new region for Indonesia to our customers there. Today, we are officially announcing it to the world: a new GCP region will be available in Jakarta, Indonesia in 2020. The region will be designed for high availability with three availability zones as well.
Jakarta will become the eighth GCP region in Asia Pacific, joining Hong Kong, Mumbai, Sydney, Singapore, Taiwan and Tokyo, plus the soon-to-be-launched region in Osaka. Visit our locations page for updates on the availability of additional services and regions.
Google Cloud: the world's largest global private network
Our private, software-defined network provides a fast and reliable link between each region around the world. With more than 100 points of presence around the world, Google Cloud Platform ensures that your content is delivered quickly when every millisecond counts. Customers can quickly deploy and scale across multiple regions with products designed for organizations with a global footprint.
What our customers are saying

"We've made a decision on applications hosting to partner with Google on building some next-gen applications in the full Google stack, top to bottom using Google tools, which is a big departure from our previous architecture. It's very exciting because I think we've got the confidence that the tools they have are going to be great for productivity with developers."
— Darryl West, Group Chief Information Officer, HSBC

"We're excited that GCP is launching in Hong Kong as it will help the ecosystem continue to grow. This launch is very important to us as Google has been a great partner to us as it will improve our service performance, and will contribute to the growth of our business in many different areas."
— Tony Wong, Chief Executive Officer, Shopline

"Google Cloud Platform has a network of global data centers with deep connectivity that enables us to put our infrastructure close to our customers. In addition, the ability to horizontally scale our global database using tools such as Cloud Spanner eliminates any limits on our geographic expansion."
— Teddy Chan, Chief Executive Officer and Chief Technology Officer, AfterShip

"Google Cloud remains to be a strong partner in Klook's continuous growth. By using Google big data and analytics, we have been able to draw insights from our data so we can provide better services to travelers worldwide instead of spending time on infrastructure."
— Bernie Xiong, Chief Technology Officer and Co-Founder, Klook
Getting started
For additional details, please visit our Hong Kong region page where you'll get access to free resources, whitepapers, the "Cloud On-Air" on-demand video series and more. If you're new to GCP, check out Best Practices for Compute Engine Region Selection. Our locations page provides updates on the availability of additional services and regions. As always, be sure to contact us to request early access to new regions and help us prioritize where we build next.
Source: https://goo.gl/Tt5eY