"Be prepared for the next generation of workforce that is coming to the market." — Sean Tay, Matrix Connexion.
Google hosted its annual Google Cloud Summit conference in Kuala Lumpur last month. This one-day event is one of the imperative events for every tech enthusiast to attend and learn about Google Cloud. We were lucky enough to be a part of it and for those who missed it, here's a quick recap!
The event started off in full swing, the crowd started to fill into the KL Convention Center even before the crack of dawn. Guests who attended included cloud experts, business owners, top speakers, representatives from big corporations and IT developers — the best and brightest of the cloud community from across the world. The event featured keynote speeches, experience sharing, technical deep-dives and industry updates which provided value to those in the field.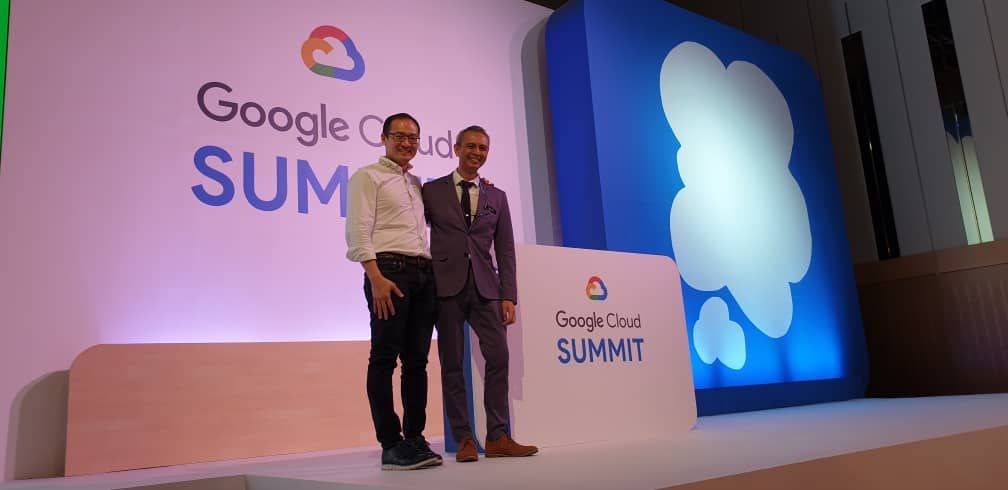 As Google's Premium Partner, MatrixC's CEO Sean Tay, together with special guest Dr. Wagheen Shukry had the opportunity to share with the crowd Kementerian Pendidikan Malaysia's cloud journey on their recent project to move Malaysia's education system towards digital learning.
Malaysian citizens may already know that an e-learning platform has been made available for the past 6 months and will gradually be compulsory for the education field. Malaysia is now embarking on an exciting new initiative, integrating into the digital future, starting from the very source of the workforce of the country — our students.
It has been affirmed by Sean that, "The next generation will be very different. If they are exposed to this at school from the very young stages, imagine if they start work at your place and you give them a machine that is not connected, has a locally installed application, a client-server kind of an architecture, they won't find it relevant anymore."
Setting up the environment was no small feat. Creation of the accounts for all students and teachers nationwide required registering 5.3 million users in G Suite, which was accomplished in 7 days. Dubbed "Genesis" by Dr. Shukry, it might have possibly been the largest and fastest G Suite deployment in history.
In a nutshell, Google events are always fruitful. One of the great things about cloud conferences is that they improve your personal development and allow you to get real insights from real builders. Coming together with like-minded individuals does not only help build your network of connections, it widens your horizons and makes you aware of the latest changes happening in the field for those working in the tech industry; that's all of us, together with you.
So, have you braced yourself for the oncoming digital wave?
Watch Sean's full speech here: