Step into a world where innovation knows no limits, where the ordinary becomes extraordinary, and where your business transformation takes center stage. Google Cloud Platform (GCP) infrastructure is not just a cloud – it's your golden ticket to redefining success.
Powered by the very same technology that fuels Google's iconic Search and Gmail, GCP guarantees the utmost in data security and reliability. But it doesn't stop there; GCP opens up a treasure chest of services, unmatched scalability, and a pay-as-you-go model, perfectly tailored to meet your evolving needs.
Join us as we embark on a journey through the awe-inspiring realm of GCP. Let's explore how it can propel your business to new heights and inspire the innovation that's been simmering within.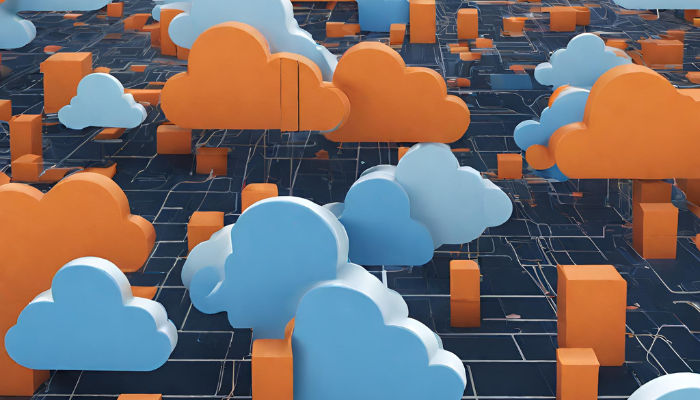 Unveiling the Versatile Services:
GCP infrastructure unveils a vibrant spectrum of services, each carefully crafted to cater to a diverse range of business needs:
Compute Engine: The backbone of GCP, Compute Engine delivers Infrastructure as a Service (IaaS), offering virtual machines designed to power everything from web servers to cutting-edge machine learning models.
Cloud Storage: Your steadfast ally for secure storage, Cloud Storage offers scalability that's as boundless as your ambition. From files to images, videos to backups, it's all safely tucked away.
Cloud Networking: Seamlessly build and manage your cloud networks with Cloud Networking. Features like load balancing, firewalls, and VPNs grant you total control.
Cloud SQL: Manage your relational databases with ease. Supporting MySQL, PostgreSQL, and SQL Server, Cloud SQL streamlines setup, management, and scaling in the cloud.
Bigtable: For data-centric applications dealing with colossal volumes of information, Bigtable, a NoSQL database, provides the ideal blend of scalability and performance.
Cloud Datastore: This NoSQL database is a masterclass in simplicity. Designed for swift data storage and retrieval, it's perfect for applications demanding speed and efficiency.
Cloud Spanner: Looking for reliability across multiple regions? Cloud Spanner, a fully managed relational database, offers strong consistency and global scalability.
Cloud Kubernetes Engine: Simplify the deployment and management of containerized applications with Cloud Kubernetes Engine (GKE), ensuring your apps operate seamlessly on GCP.
Cloud Load Balancing: Efficiently distribute traffic across multiple servers with Cloud Load Balancing, providing rock-solid reliability and limitless scalability.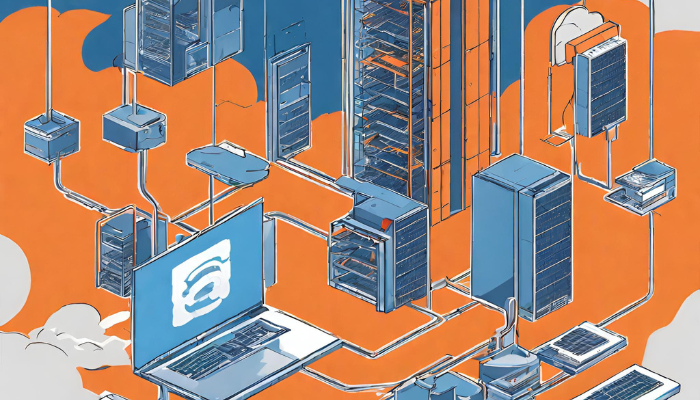 GCP infrastructure is more than services; it's a gateway to supercharge businesses of all sizes:
Scalability: Effortlessly adapt to growing demands or fluctuating workloads. GCP empowers you to scale up or down, keeping your business agile.
Reliability: Trust in GCP's unwavering reliability, underpinned by the same infrastructure that drives Google's services. Added security features and a dedicated team stand guard against disruptions.
Security: Security is at GCP's core. Advanced encryption, access control, and auditing ensure your data and applications remain safe. A dedicated team of security experts keeps watch, so you can rest easy.
Wide Range of Services: GCP offers a comprehensive array of services. Whether it's computing, storage, networking, databases, or machine learning, GCP has the perfect fit for your projects.
Pay-as-you-go Pricing: GCP's pay-as-you-go pricing model ensures that you only pay for the resources you consume, making it the perfect choice for businesses with fluctuating workloads or budget-conscious planning.
When you seek an infrastructure platform offering scalability, reliability, security, and a versatile suite of services, GCP infrastructure is your ideal choice. It's not just another cloud; it's your passage to a world of boundless innovation and growth. Welcome to the future of cloud computing; welcome to Google Cloud Platform. Your journey starts here.
Contact Our Team
Are you interested to learn more about our products?
Do you wish to speak to us for professional advice on Google Workspace?
Click on the button below to book a complimentary 1-on-1 consultation with an expert from our team.