Modernize Video Conference / Meet Hardware
Different Types of Video Conferencing (VC) Systems
From managing remote teams to closing business deals overseas, video conferencing has become a critical need for businesses of all sizes and functions. With HD video streaming and clear, noise-reducing audio, the best video conferencing technology can transform your business operations by bringing an in-person experience to your digital meetings. For a successful video conference, you need a few tools. Depending on your needs, there are different types of video conferencing systems you can choose from.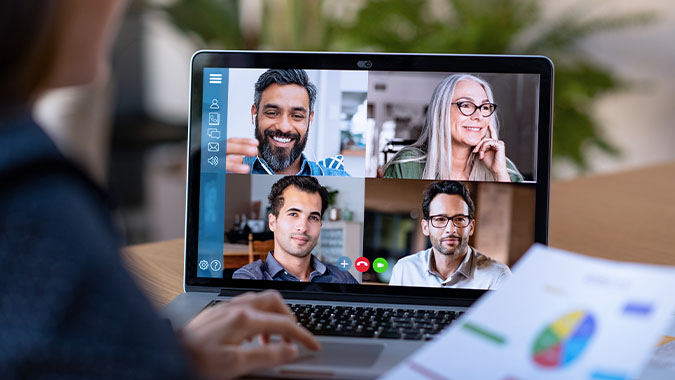 Desktop VC
All the conferencing hardware and software is built-in to a computer or laptop.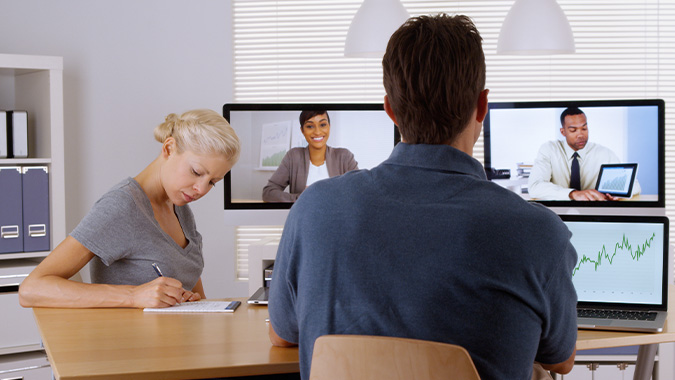 Telepresence
Multiple screens or monitors are used to make everyone feel like they're joining the meeting in-person.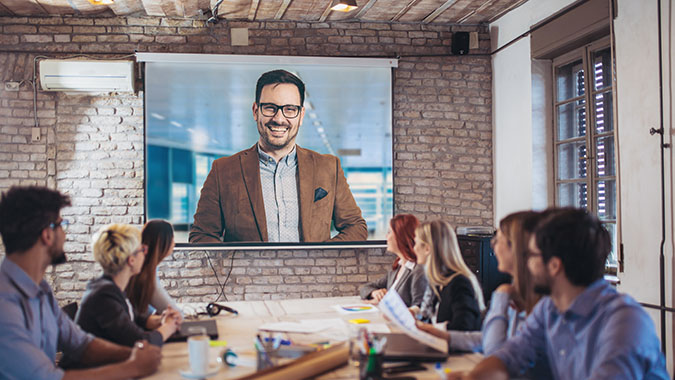 Room-Based
The video conferencing technology is built-in to the room itself (e.g. Huddle Room).
No matter which type of video conferencing you choose, there are numerous use cases for video conferencing technology – they keep you connected with colleagues, clients, and prospective employees.