Crowdstrike Endpoint Security & Protection
What is Endpoint Security?
Endpoint security, or endpoint protection, is the cybersecurity approach to defending endpoints – such as desktops, laptops, and mobile devices – from malicious activity.
According to Gartner, an endpoint protection platform (EPP) is a solution used to "prevent file-based malware attacks, detect malicious activity, and provide the investigation and remediation capabilities needed to respond to dynamic security incidents and alerts."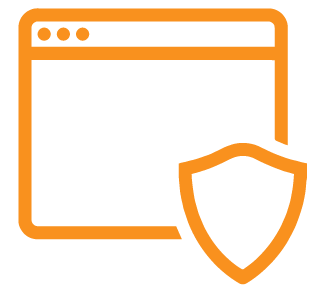 WHY CHOOSE FALCON TO PROTECT GCP WORKLOADS
Automatically Discover GCP Workload Footprints
Gain insight into the scope and nature of your GCP resources, so you can secure all virtual machines, uncover and mitigate risks, and reduce the attack surface
Comprehensive Visibility into GCP workload events and compute instance metadata enables detection, response, proactive threat hunting and investigation, to ensure that nothing goes unseen in your cloud environtments.
Native Integration To Simplify Deployment
Google Cloud Operating System (OS) configuration integration automates CrowdStrike Falcon agent deployment directly from GCP, without the need for custom scripts.
Combines the best and latest technologies to protect against active attacks and threats when GCP workloads are the most vulnerable – at runtime
Includes custom indicators of attach(IOAs), whitelisting and blacklisting to tailor detection and prevention
Offers integrated threat intelligence to block known malicious activities and delivers the complete context of an attack, including attribution
Provides 24/7 managed threat hunting to ensure that stealthy attacks don't go undetected
SIMPLICITY AND PERFORMANCE
Build in the cloud for the cloud, the Falcon platform eliminates friction to boost cloud security efficiency.
Google Cloud Operating System(OS) configuration integration automates Falcon agent deplotment directly from GCP without the need for custom scripts
Powerful APIs allow automation of CrowdStrike Falcon funtionality, including detection, management, response and intelligence​
Chef and Puppet integrations support continuous integration/continuous delivery (CI/CD) deployment workflows​
Operates with only a tiny footprint on the host and has almost zero impact on runtime performance, even when analyzing, searching and investigating
Flexible consumption-based and annual-based subscription models support agile business planning