If you want a computer that is smart, secure and ready when you are, it's time for a Chromebook.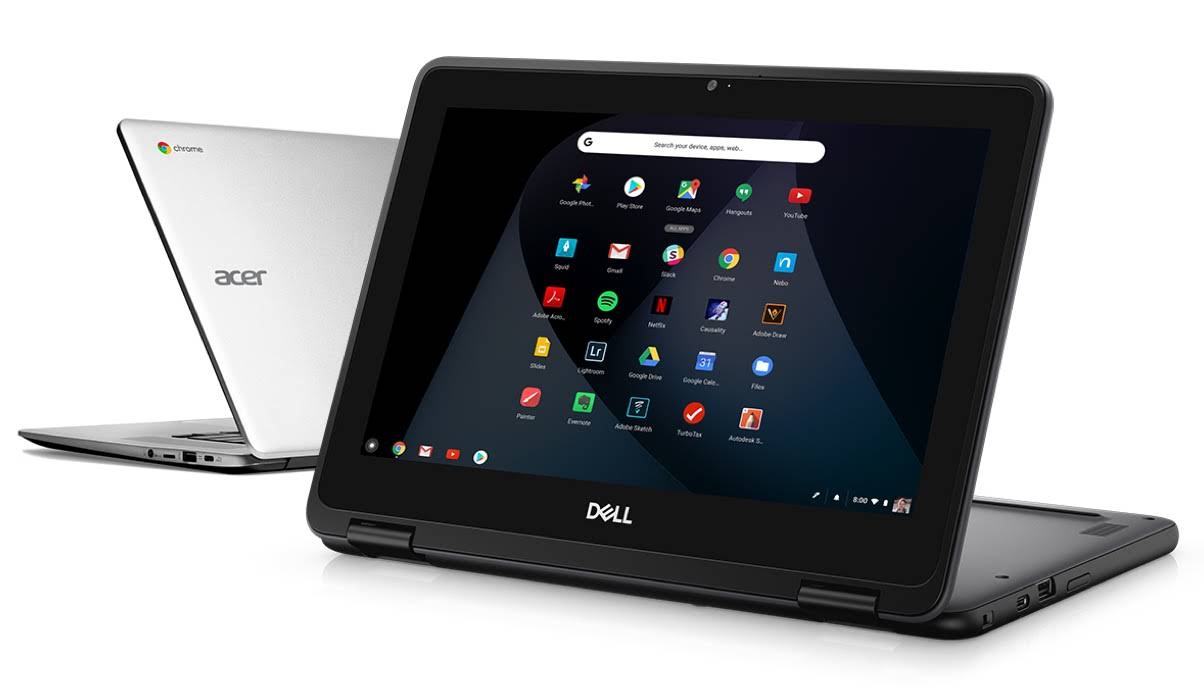 Chromebooks aren't like other laptops. They run Chrome OS, an operating system made by Google. They are powerful, so they can handle what's important to you and designed in a way that makes them easy to use. Watch this video to learn even more about the new way to laptop.
Chrome OS is the speedy, simple and secure operating system that powers every Chromebook.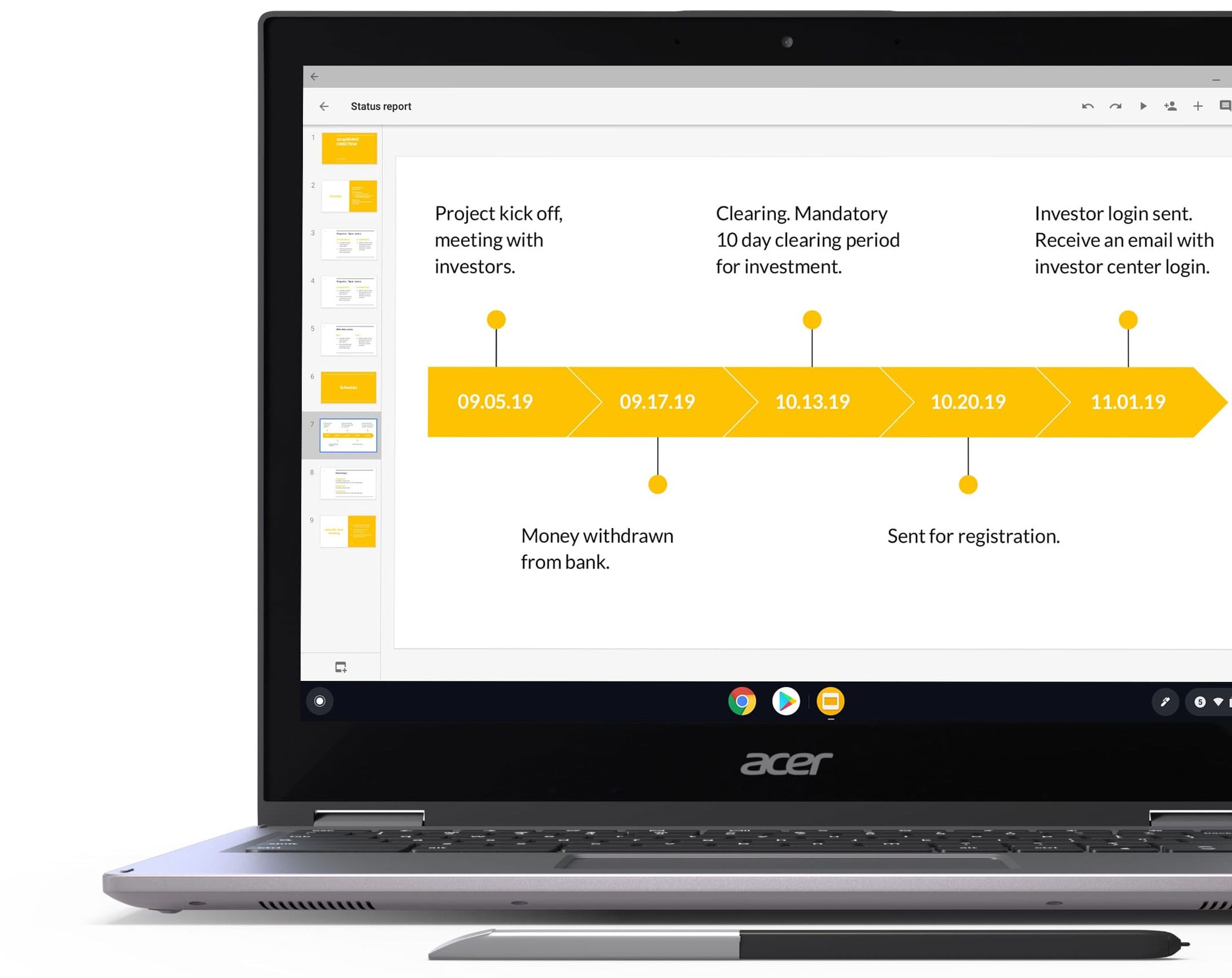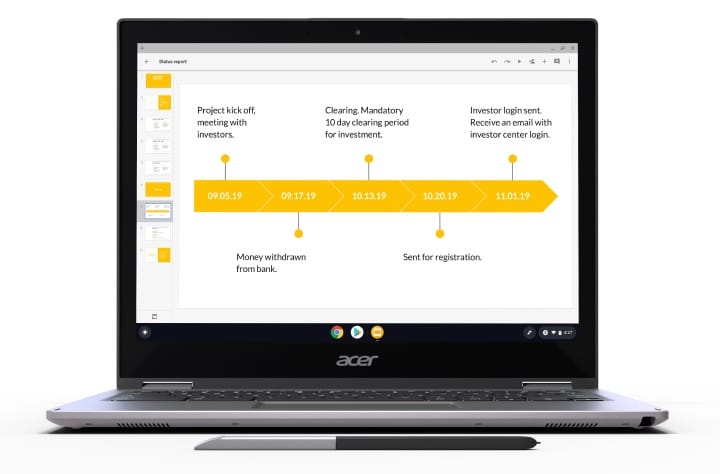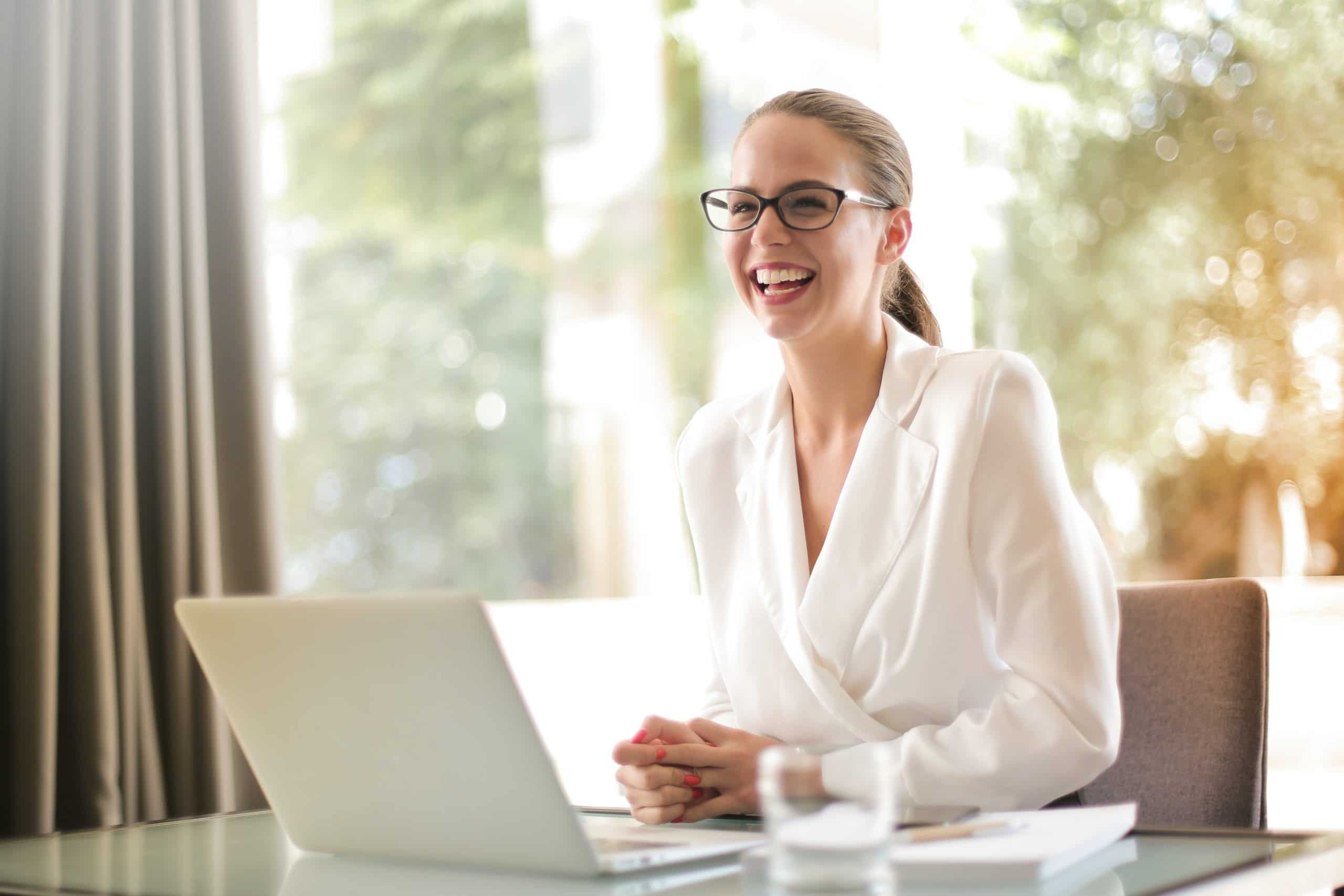 How do I make the
switch?
Switching from Mac or Windows is as easy as logging in. In just three simple steps, you'll find your files and photos ready to go on your new Chromebook.
Chromebooks come in all
shapes and sizes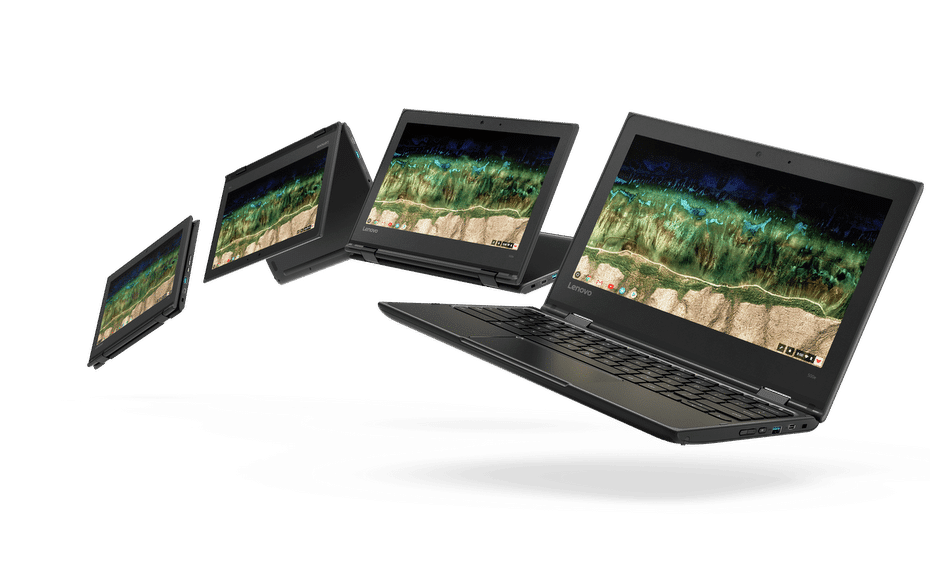 Chromebooks come in
all
shapes and sizes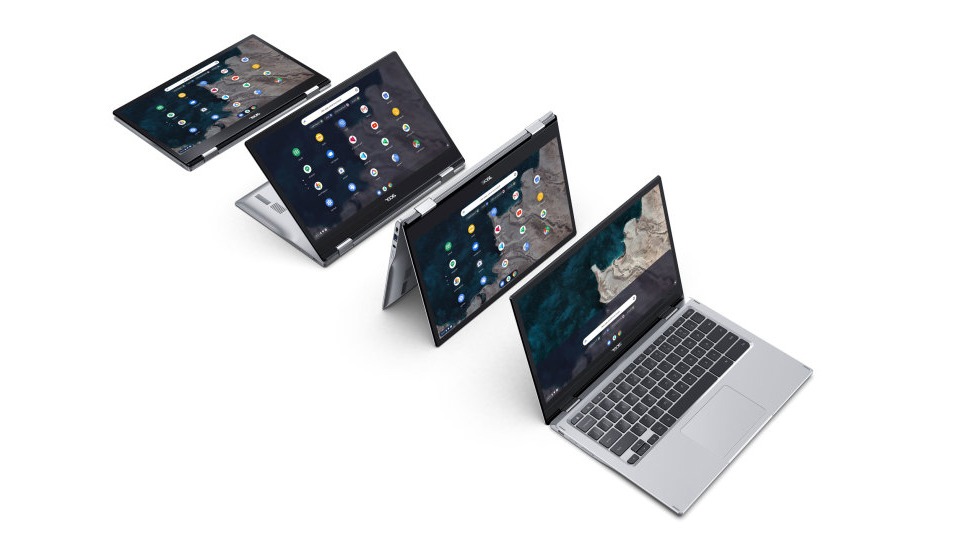 Find your
perfect

Chromebook
If you're looking for a computer that's fast, secure, and smart, you'll find it all in your next Chromebook.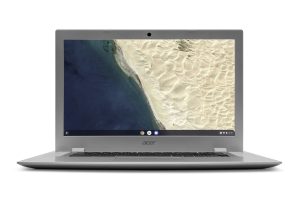 Chromebooks run on software that is specifically designed and built by Google, then paired seamlessly with hardware from leading laptop brands like HP, Dell, Lenovo, Samsung, Acer, and ASUS.
Is Chrome OS easy to learn?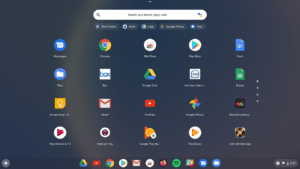 Chrome OS is designed to be intuitive, therefore making the switch is nothing but a breeze! It runs all the apps that you love from Google Play and comes with helpful features like the Google Assistant to make life easier for you.
Can I work and study at home on a Chromebook?
Yes! Chromebooks are great for working and studying at home, because:
Built in security: Chromebooks keep you safe from malware by initiating multiple layers of security verification and automatic updates.
Simple setup: Simply log into your Google Account to get going, and access your Google Drive files and Chrome preferences on your new Chromebook.
Easy access to Google services: Google Meet works seamlessly with Chromebooks for easy collaboration with colleagues.
No monitor? No problem: Cast your Chrome browser tabs to Chromecast-enabled TVs or use Virtual Desks to expand your desktop.
Google Play apps: Access to your favourite apps on Chromebook to get things done and stay entertained at the same time, like Microsoft Word and Netflix.
Good for family use: Add users to share your Chromebook with the whole family.
Digital wellbeing: Digital well-being tools like Night Light and Do Not Disturb features help you set boundaries for a better work-life balance and maintain a healthy relationship with technology.
Are Chromebooks easy to use?
Yes! Just log into your Google Drive account and you'll find your backed-up files on your new Chromebook. Chromebooks also come with apps like Gmail and Google Docs built-in, so you'll feel right at home with the productivity staples you use every day.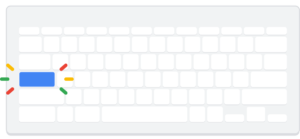 All Chromebooks have the Everything Button. It's one button to find your things fast. Press it to search Google, your Drive, apps, files and more — all from one place. You may know this key by another name - the "Launcher" or "Search" button. We wanted a name that could explain why the button is so useful for finding everything you need for doing research, finishing homework, making a new recipe, and more.
What if I don't have WiFi?
No problem - Chromebooks will keep you entertained and productive, even offline.
Check your emails with Gmail offline mode.
Balance budgets or plan parties with Google Sheets and Docs offline mode.
Look up your schedule in the Google calendar app.
Organize your to do list in Google Keep.
Watch a movie with the Netflix app*.
Listen to your favorite podcast on the Pocket Casts app.
Save web pages when browsing on Chrome for future offline reading.
*subscription required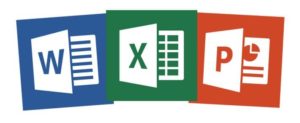 Yes. You can download the Microsoft Word, Excel and PowerPoint apps on your Chromebook, or access through the web, to collaborate and stay productive anytime, anywhere on any device. Chromebooks also come with Google Docs, Sheets and Slides, which allow you to work on your files with multiple people at once across all your devices.
Is my stuff safe in the cloud?
There are lots of advantages to storing your files in the cloud. Files saved in your My Drive folder are automatically backed up if your Chromebook gets misplaced. Plus, everything is encrypted with the best of Google security protocols.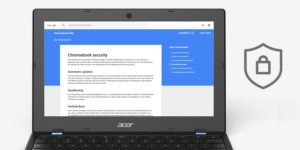 Every Chromebook comes with built in security protection so you're safe from the moment you open your new Chromebook. Chrome OS also comes with multiple layers of security and updates without interruption.
Will I lose my stuff if I switch?
Switching to a Chromebook is simple. Just drop your files into Google Drive on your soon-to-be-old computer and then log into your Google account on your new Chromebook. Voila! All your stuff will be there waiting for you.
Are there any special offers for my Chromebook?
Your new Chromebook comes with many perks—an exclusive offer could be one of them! You may qualify for software benefits and discounted apps when you purchase a new Chromebook.
Can I open Microsoft documents using Google Workspace productivity tools?
Yes. You can open your Excel, Powerpoint and Word documents directly on Google Drive. You can also convert the files to the associated Google equivalent applications.
Can I have a mix between different packages for Google Workspace? (i.e. Business Starter and Business Standard)
Yes. You can mix within the Google Business SKU or within the Enterprise SKU. Customized mixtures can also happen in certain scenarios. Speak to our executives for more information on how you can get the best fit package for your organizational needs.
I am new to Google Workspace and I was wondering where I can learn more on some the functionality and how i can get the best out of my subscription?
Although Google Workspace has a large user base already, we at MatrixC realize that there is a need for further enablement, hence, we do provide everything from basic training to advanced training on a variety of applications on Google Workspace. Register for our training sessions here, quick! https://sites.google.com/matrixconnexion.com/enablement/home Or contact us for a more customized or dedicated session for your organization!
How safe is my data on Google Workspace?
Google Workspace is a Software as a Service (SaaS) Solution that is hosted by Google. You will get the same level of Security that Google has. Data in Google Workspace from your emails to files are encrypted at default and in transit. The biggest risk to your data is the key that you hold, your username and password. MatrixC also recommends activating 2 factor authentication to protect both the user and the organization as a whole. Leverage on our experienced customer engineers to advice you further on how to best set up your account for you to leverage the best security features!
See:-
Data Processing Amendment to Google Workspace and/or Complementary Product Agreement: https://workspace.google.com/terms/dpa_terms.html
And Google Workspace Terms and Conditions: https://workspace.google.com/terms/apac-reseller-premier-terms.html
I am so sick of spam, phishing and malware emails. How can Google Workspace protect me from this?